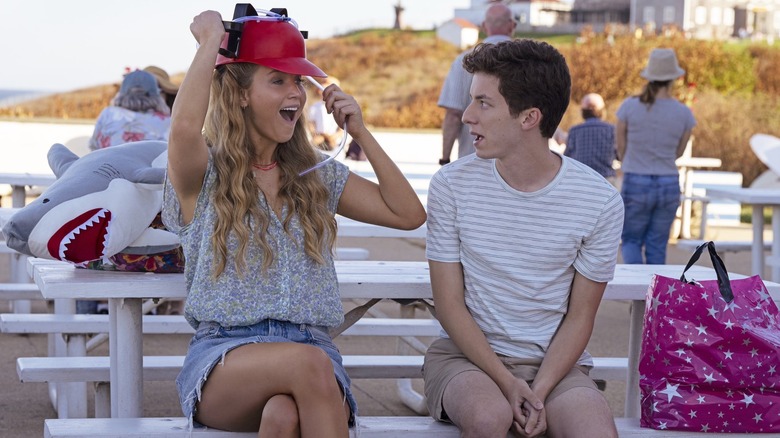 Rumors of cinema's demise may have been greatly exaggerated … or at least have arrived somewhat prematurely.
In the midst of box office analysts and movie nerds screaming that the sky is falling, partly motivated by superhero movies (and the occasional "Fast & Furious sequel) becoming the only dependably profitable movies at the box office while the mid-budget feature targeted for adults has practically disappeared entirely, we might have a glimpse of hope. Original and R-rated adult comedies may be a dying breed these days, but salvation has potentially arrived in the form of, well, Jennifer Lawrence trying to get a 19-year-old to sleep with her. I'm suddenly thinking of that classic Shakespeare quote about strange bedfellows, for some reason.
It's true — moviegoers have been starved of the kinds of raunchy sex comedies that used to be all the rage in the early aughts. Part of that might be because we no longer live in an era where genuine movie stars rule the world anymore, while the other half is probably explained away by studios becoming much more hesitant to wade into tricky territory in a (pardon the awfully corporate-sounding phrase that's about to follow) post-#MeToo environment. But if the marketing for "No Hard Feelings" to this point is anything to go by, then at least one major production is trying to buck that trend with a movie that seems tailor-made to light up the summer season.
After debuting the first attention-grabbing trailer footage back in March and following it up with a special sneak peek at CinemaCon, Sony has released the newest red band trailer for the Lawrence-starring romp. Check it out below!
Watch The No Hard Feelings Red Band Trailer
Your mileage may vary regarding the rather dubious premise of "No Hard Feelings." Yes, it involves a pair of wealthy parents desperately putting out a Craigslist ad to get their trust-fund kid laid before he heads out to college. And, yeah, it's hard to ignore that fact that the character of Percy (played by Andrew Feldman) sure seems to be playing on tropes that could be interpreted as being either on the autism spectrum, asexual, or any number of perfectly normal identities that really shouldn't be stigmatized in the year of our Lord 2023. On the other hand, it's also possible the movie remains well aware of these pitfalls and handles them with nuance. You never know! Either way, at least what we've seen so far teases a funny, star-driven, and definitely adult-focused movie that's become all too rare lately.
"No Hard Feelings" comes from Gene Stupnitsky, the director of 2019's similarly off-color (and downright hilarious) comedy "Good Boys," who co-wrote the script alongside John Phillips ("Dirty Grandpa"). In addition to Lawrence as Maddie and Feldman as Percy, the film also stars Laura Benanti, Natalie Morales, and Matthew Broderick. It'll hit theaters on June 23, 2023.
Maddie (Lawrence) thinks she's found the answer to her financial troubles when she discovers an intriguing job listing: wealthy helicopter parents looking for someone to "date" their introverted 19-year-old son, Percy, and bring him out of his shell before he leaves for college. But awkward Percy proves to be more of a challenge than she expected, and time is running out. She has one summer to make him a man or lose it all.
Read this next: The 10 Best Comedies Of The Last 10 Years
The post No Hard Feelings Trailer: Will Jennifer Lawrence's Raunchy Comedy Save the Summer? appeared first on /Film.