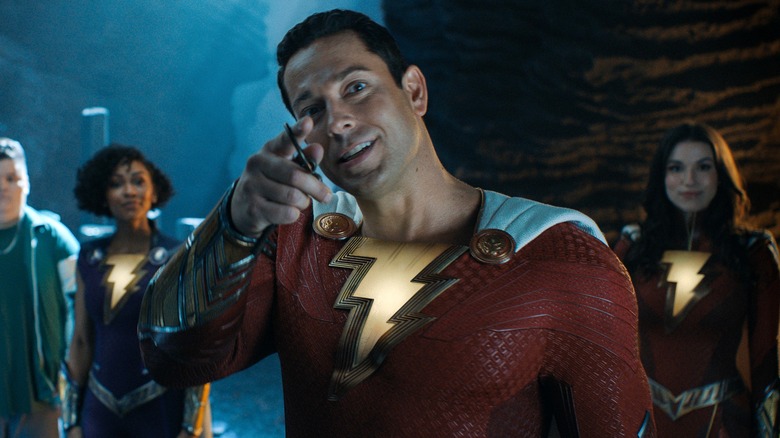 Friday's opening weekend box office projections for "Shazam! Fury of the Gods" are now looking overly optimistic. Though previously pegged for a $35-40 million opening weekend, which already would have been underwhelming, the latest numbers indicate a debut of around $30 million, according to The Hollywood Reporter. "Fury of the Gods" grossed $11.7 million on Friday, including the $3.4 million from Thursday previews. The first "Shazam!" movie grossed $53.5 million in its opening weekend, so this would be a major step down.
It would also be among the lowest openings for any movie in the DC Extended Universe, though mitigated somewhat by the fact that "Shazam! Fury of the Gods" is on the lower end of the budget scale (reports range from $100 million to $125 million, before marketing). The fairest comparison would probably be "Birds of Prey," which cost somewhere between $84 million and $100 million to produce (again, reports vary) and grossed $33 million over its opening weekend. That was back in early February 2020, when reports of the coronavirus pandemic were growing more prominent, but the U.S. hadn't yet begun to initiate lockdowns. 
"Wonder Woman 1984" had the lowest opening weekend for a DCEU release, with $16.7 million. However, that movie released in December 2020 as part of early tentative efforts to get audiences back into theaters, and also had a day-and-date release on HBO Max. "The Suicide Squad" had a $26.2 million debut in August 2021 — but again, that was released simultaneously on HBO Max. If this estimate holds, then "Shazam! Fury of the Gods" will have the lowest opening weekend for any DCEU movie with an exclusive theatrical release.
Is Superhero Fatigue Setting In?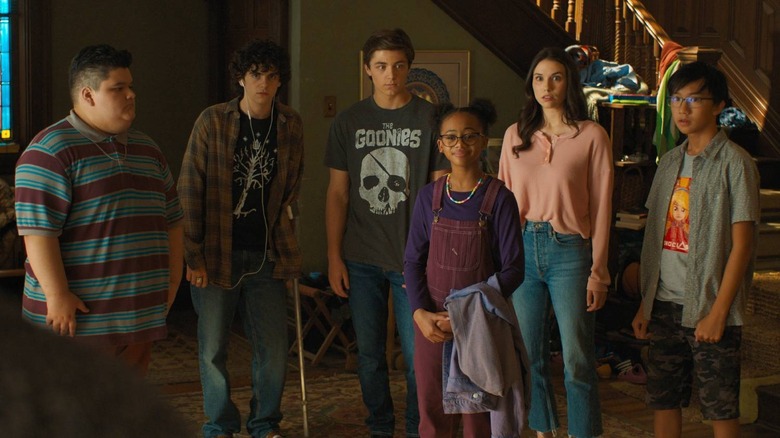 There are a few factors that could be at play here. While the first "Shazam!" movie was very well-received by critics and general audiences alike, with a score of 90% on Rotten Tomatoes and an A CinemaScore from direct audience polling, "Fury of the Gods" has considerably mixed reviews and less-favorable B+ CinemaScore. There's not necessarily a causal relationship between poor reviews and poor box office performance (though studies have certainly shown a correlation), but the worse a movie is, the harder it is to sell in marketing, and the trailers for "Fury of the Gods" were kind of underwhelming.
Beyond this film specifically, there are also signs that the superhero genre is declining from its former heights. "Ant-Man and the Wasp: Quantumania" had a big opening weekend, but it was followed by a massive second weekend drop and it now looks like the sequel will end its theatrical run with a lower gross than 2018's "Ant-Man and the Wasp." While "Black Panther: Wakanda Forever" wasn't exactly a box office bomb with its $858.7 million worldwide total, that is almost $500 million less than the first "Black Panther" movie. Similarly, the total for last year's "Thor: Love and Thunder" ($760 million worldwide) was significantly lower than 2018's "Thor: Ragnarok" ($858 million). The lingering impact of the pandemic should obviously be taken into consideration, but it's not stopping other blockbusters from breaking box office records.
Individually, a $30 million opening weekend for "Shazam! Fury of the Gods" is obviously not good news for those hoping to see the character's continued presence in the freshly-rebranded DC Universe. But looking at the bigger picture, the DC Universe itself may be launching its soft reboot in a box office landscape that's starting to lose interest in superhero movies. 
Read this next: The Most Frustrating Plot Holes In The DCEU
The post Shazam! Fury Of The Gods Faces A Grim $30 Million Opening Weekend appeared first on /Film.